In today's times, it has become imperative for business owners to have a unique and successful mobile app . While creating a mobile app, several aspects are required to be kept in mind as only that way you can save an app from getting lost in the sea of the competitive marketplace that it is.
So, here in this blog, we will be exploring the key elements that will help your business app to stand out and offer ideal customer satisfaction.
Simple Design: Andriod mobile app that has a unique, great and user-friendly design has a massive chance of grabbing positive responses from the end customers. Thus, it is clear what crucial role design element plays in the app making process. When the app has simplicity in its design, the user will never feel like migrating or trying out other options. Despite how complex a functionality is, it can be made to be more user-friendly and simplistic through better design.
Stay up-to-date: Your job is not done once the app is out there in the market. It is vital to keep the app updates, especially competitive apps, and for this release automatic updates on a weekly or monthly basis. When the app is constantly updated, it keeps it more secure and also helps it stay successful among the competing applications.
User-friendly:

Keeping the app user-friendly is essential. And this is why user-interface is the important feature of any mobile app. If your customers face any difficulty in navigating or reaching out to other categories in your mobile app, then they will automatically shift to another app. All sections of your app must be easily accessible to customers. When you keep the app easy, it will be easier to gain more customers.
Offline Work: It is crucial for your app that it has an offline option as well so that it continues to work even in offline mode when there is no internet or slow internet. This, however, is not for many apps, and it usually also depends on your services & products. Still, a few basic features should work also in the offline mode, as then the users can use the app even when the internet connectivity is weak. Mostly this offline option comes highly useful for the music apps.
Feedback:

It is vital to provide a way to the users so that they can offer their feedback on the app. The feedback system is a crucial part of mobile apps nowadays. Everyone desires for their app to receive good feedback for their products, services, or andriod apps. Be it a link or a button, your apps must get a faster means to offer recommendations & constructive criticisms. Keep in mind that your users will immensely appreciate your positive & welcoming attitude towards receiving their feedback. It also allows you to enhance your app quality and this is why integrating the feedback tools is essential.
Data Analytics: With tech & digital world expanding to the mobile in the last some years, the Business Intelligence (BI) has gained the grip. Right now, the data drive analysis rules the business arena and hence implementing these features will surely boost the sales, lead to enhanced customer acquisition & overall growth of the business. Several of leading B2B & B2C firms in the past have credited data analytics as a feature in the mobile applications.
 

Also read

: Why your Small Business need a Mobile App to be Successful?
Personalized Features: Generally, users enjoy taking advantage of the customizable functionalities in native mobile apps. Be it curated content, different fonts & themes of the app, preferred products, or anything. All of this makes the users come back to your app more often and it sends this message that your business cares about the customers, which surely have a positive impact on them towards your brand.
Freezing Point: So it is quite obvious that the apps which constantly freeze aren't considered to be cool by the users. This is why to ensure that the app is a big hit in the market, the general UI thread must always be open & active. Otherwise, the users will instantly reject the apps that crash regularly. Meanwhile, if your app is advanced and it needs a little more time to run, then you should try running it on the secondary thread so it takes a lot less time than usual. Several of mobile operating systems that offer thread separation. To find out whether your preferred platform gives this benefit before actually creating the app.
             

Also read

:  How the success of your mobile app depends on choosing the right database?
Monetization Strategy: Every business looks to make its app profitable, but it should not be at the cost of user-experience. When advertisements that are not related to the app content are constantly offered to the users, it ends up annoying the users to the point that they lose interest. This can be fixed by using advertisements that improve your content, i.e. rewarded ads.
Loading Time: Users intentionally avoid the apps that have longer load time, i.e. anything under five seconds of loading time works fine. However, if an app takes more than five seconds, then it makes the users impatient. Meanwhile, if the app is complex and if it requires tonnes of data to start up, then again it is certain to take more time. In such cases, users can be taken to a 'loading screen' that tells them that the loading process is on. For instance, we have large apps like Facebook for Android and iPhone. In the case of such apps, the users prefer staying and waiting before they use the app as there is some ongoing activity for them as they begin using the app.
Compatible with Mobile Platform: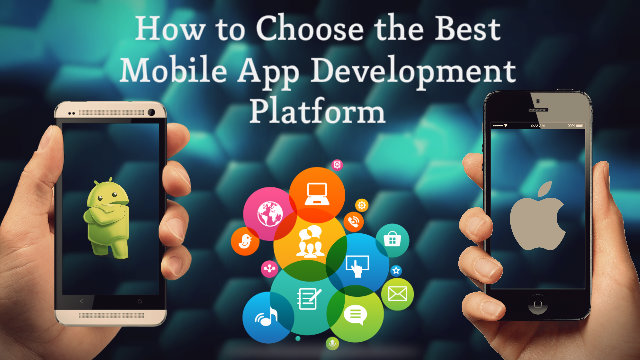 The app needs to be compatible with the mobile platform it has been created for. Now each of the mobile platforms has its own amazing features, work environment, and guidelines. Thus, an app should be created keeping all of these aspects in mind and only then it will be able to offer the best possible UI experience to the end-users. Usually, the unfamiliar functionalities falling outside the framework of a specific mobile platform can make the end-users uncomfortable as they use the app, and this ultimately leads to downfall in popularity.
Consistent Performance: Consistency is the key and this is what the success of an app depends on. The app has to be well-tested in terms of performance and while doing so, all the aspects of performance should be tested under most extreme conditions. A great mobile app works just as fine irrespective of the phone connection being on or off, and it should ideally consume minimum possible CPU & battery power. The app that crashes constantly will never be as popular with users. Thus, the app needs to be reliable in terms of performance, so to make it a successful one.
By integrating these above-mentioned strategies in the app making process, you can ensure the success of your mobile app and stand out among the competitors!