These days the mobile industry has reached an all-new level as people have become tech-savvy and are using mobile phones all the time. They are well versed with the various applications that re available on the electronic device and are quite used to those apps now.
Singapore is one of the biggest online app industries, not only in India but is at a fairly high place internationally as well. According to the recent reports by app Annie, the penetration of mobile phones in the public is 90 percent, which is a lot higher than the average amount. The small country has all its people using phones for their day to day work.
Apps have become an integral part of the phone and on average, more than 100 apps are being downloaded by a user in Singapore.
Most business and the start-ups are now going the app way and are making sure to have an app of their own, other than having their websites and mobile site. An app gives a personal touch to the user and makes things easier to understand for the user. There are many apps that are being developed each day. From shopping to entertainment, fitness, medical, these apps have everything covered under them as all services are available on these modern-day applications.
However, when the cost of developing these apps arise, we cannot say that all apps cost the same. The rendering of the apps and the preparation varies from app to app, therefore the app development cost is also different for all kinds of apps. All businesses have their own team that helps them in developing an app and make possible updates whenever something new is introduced in their app. Similarly, the startups are also hiring either full-time employees or freelancers who work on an hourly basis and receive their wages accordingly. This is a way of saving money and space spent on full-time employees.
Related Blog: How much does it cost to create a Mobile App in Singapore
Here is a classification of the apps and the amount spent on each of the following
1- App that provides the service of online shopping:
Nowadays mostly all brands have come online and have their apps, where the customer can directly purchase their products. These shopping apps need payment gateways and options to let the users choose from. A user can make the payment according to his convenience. There is a lot that goes behind the making of these apps in the country. The App development cost estimation for a basic application would be something between $15,000 to $50,000. However, if some additional things are required to be included in the app, the charges might go up to $20,000 to $65,000.
2- Informative mobile app:
Not all mobile apps developed are entertaining and lively. There are those which are information heavy and work as a guide for the user. The app can redirect to different segments making it easy for the user to browse easily. If the developers require the app to fetch the data of the users, the rate of the app will automatically increase to $15,000 to $40,000, however, the app development cost in Singapore will be between $10,000 to $30,000.
3- Gaming applications: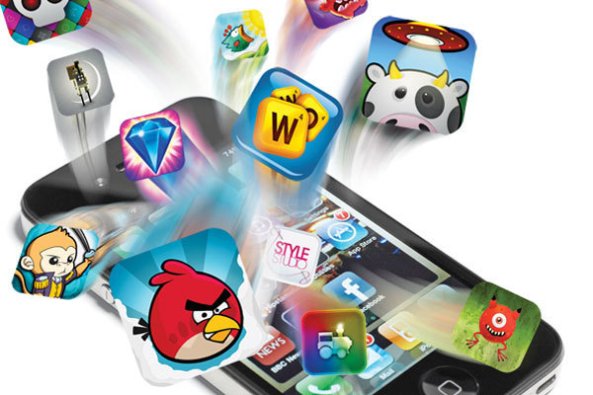 These are one of the most used apps of all time and most users install one or more game apps on their phones. There are purely entertainment and a huge source of revenue for the developers as they make money from the advertisements and pop-ups in the game. Also, you must know that these apps are the toughest to develop as they need expert skills and some extra time to put all languages to work. The games are categories in two different kinds, one being a 2D game and the other being 3D.
The difference in costing comes because of the visual quality. While some might like to develop a simple game, which does not need much time and effort, there are games that are for users who like to play live games with their friends from any part of the world. Such games are quite expensive to develop. The costing of a simple 2D game is somewhere between $80,000 to $1,50,000, whereas the costing of the 3D games can go up to $1,50,000 to $5,00,000 in the country. It is an amalgamation of expertise of many people including the concept artists, designer, developer, and an animator.
4- Mobile applications for user productivity
Sometimes the users need apps for making things easier and convenient for them. Something like a dropbox app allows the users to save all their data and photos, videos at one place. They can simply make their account and save all their photos there. These can then be shared with anyone by the help of just one click. Images of original sizes can be shared amongst users, which is otherwise very difficult to do over mail or any other platform in that case. Most of the top mobile app development companies are using these kinds of apps for smoother functioning. The cost of developing such an app is somewhere between $15,000 to $30,000. There are many such apps that are for either multiple or single users.
Related Blog: 5 tips to avoid mobile app development mistakes
5- Apps to process the businesses:
When it comes to handling a business, manpower cannot do everything on its own. There are times when the manpower fails and such apps come into existence. These apps allow businesses to share their burden and do much of their work. The price of developing these apps vary according to the field of work. A documents and accounts management app would cost between $50,000 to $1,50,000, while a manpower management would cost between $20,000 to $60,000. Similarly, the cost of advanced features/customized app would be more than $10,00,000 and Logistics, Customer Relationship, and Human Resource Management will cost between $20,000 to $50,000.
There are various things that play a pivotal role in establishing the cost of development of an app, the functionality, and the purpose of an app being the first and foremost. An educative app with more information would cost less, however, an app that has real-life technology and interacts with the users is more costly and budget heavy.
Conclusion:
The final app development cost in Singapore is the end stage when the app has been developed and is finally ready for launch. The platform is going to be launched on, and its compatibility with different handsets should also be considered. There are apps that might be costly to develop for Android, while inexpensive of iOS.
Apps have taken over the world by storm and with growing competition, the business has been investing more money into it, to bring perfection in their work. Users have become smart and do not take time in switching from one app to another. Therefore, the app developers have to be very smart and witty to bring out the best in their app and offer something different to their users.
The cost of an app varies at each stage. While the assumption of developing an app might be less in the beginning, it can, however, go up in the long process and the end result might cost something else. The skilled people who work behind developing an app also have different charges, while the full-timers will be paid salaries according to their pay scale, the freelancers are paid less for only the amount of time spent on developing the app. Accordingly, the cost of the app will increase or reduce.