How do you pick the right country for your business, when almost all of them are touting their advantages?
To get an answer to this, Applify conducted a survey in which several startup founders were asked to choose a country where they would like to start and grow their business.
The response: 96% of the entrepreneurs want to start their company in Singapore.
Owing to the accessibility to funding and a stable regulatory environment, Singapore has earned a top rank among budding entrepreneurs looking to kick-start their business. Moreover, as per the World Bank Doing Business Report 2019, Singapore ranked on the second spot for ease of doing business. In just 1.5 days, the country outperformed several other nations in enabling businesses to start operations quickly.
So why is Singapore among the top choice of entrepreneurs? Let's find out.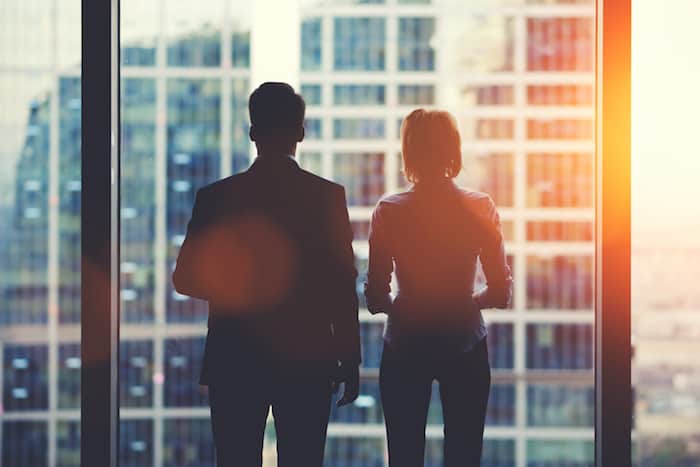 1. Business-Friendly Policies-
A country's business policies play a crucial role in the success of a startup. Business-friendly policies such as easy access to a skilled workforce, efficient transportation system, attractive tax regime, public safety, and a well-functioning court system have a huge impact on the operations of a business. Such policies foster a culture of innovation, creativity, and entrepreneurship.
In Singapore, starting a new business venture is quite quick and straightforward. Without much financial burden and red tape, all small and medium-sized business firms are easily able to comply with some simple corporate rules,
which are as follows:
• All accounting regulations must be meticulously followed and taxes must be filed on a regular and timely basis.
• Government records must be updated in case of any change to the company's structure.
• All personal data of customers and employees must be kept confidential.
• Employment regulations must be complied with.
• Certain industrial sectors necessitate the businesses to obtain a legal permit before beginning with the operations.
These relatively simple and easy-to-follow rules make corporate compliance much less burdensome than in most other countries.
Furthermore, there is no restriction on transferring capital in or out of Singapore that allows startups to function freely with easy access to funds.
2. Top-notch Infrastructure
Singapore is an ultra-modern country largely driven by technology. It boasts of top-notch infrastructural facilities with an incredible transportation network. The country has one of the highest mobile penetrations in the world and is a pioneer in deploying a coast-to-coast high-speed wireless network. Additionally, Singapore supports seamless communication between various governmental agencies that facilities quick and effective services such as online registration of businesses, issuance of permits, filing of work pass applications, immigration services and more.
Also Read: How much does it cost to create a Mobile App in Singapore
3. Access to Startup Resources
To be successful, a startup also requires help from several other market participants such as government organizations, research institutes, investors, co-working spaces and other service providers. The overall environment should be such that fosters experimentation and incubation of ideas.
In Singapore, the government offers undivided support to startups and offers many resources for new businesses, such as tax incentives, grants, and in-kind assistance. In fact, the government has created various funds that target certain emerging industries.
Furthermore, zero restriction on the movement of international capital makes fundraising even more quick and efficient. Thus, with unrestrained access to local and international capital, the startups in Singapore are seldom capital-constrained.
You May Also Interested In: A complete guide to estimating the cost to build an app in Singapore
4. Competitive Tax Structure
Singapore's tax structure is very straightforward and attractive to startups. The country observes a territorial taxation policy with a single-tier tax system.
Tax is only charged on the portion of profits that are made within the country itself and the disbursements acquired by the stakeholders are exempted from tax. The headline tax rate is 17% and the chargeable tax rate on profits less than S$300,000 is just 8.5%.
Moving on, the personal income tax rate is also very economical. The first S$20,000 is exempted from tax. A progressive tax rate is then applied at varying slabs and finally, the rate is capped at 22% for income exceeding S$320,000.
In Singapore, there is no inheritance tax or capital gains tax. A Goods and Service Tax (GST) similar to Value Added Tax is charged at 7% on the consumption of all goods and services. The GST rate is one of the lowest in the region.
Also Read: How much does it cost to create a Mobile App in Singapore
5. Strong IP Protection Laws
Protection of Intellectual Property (IP) is a very important consideration for startups. Singapore has a very strong IP protection law in place which is strictly enforced. This implies that all the new inventions of a startup are thoroughly protected.
In India, there is an IP protection law in place, however, its effectiveness is often subjected to debate. Furthermore, Singapore is well-known for its corruption-free governance. There are several competent law firms in the country that offer robust and comprehensive services to all the startups.
6. Skilled Workforce
Singapore is one of the most sought-after countries to study. The educational system and institutional framework is outstanding in churning out talented individuals who are adaptive to the dynamic business environment. Besides, the friendly immigration policy also attracts meritorious foreign talent every year. This gives leading business organizations and startups anchored in Singapore access to a skilled workforce to are able to mobilize their talent to the best of their ability. This greatly contributes to the success story of businesses established in the country.
You May Also Interested In: A complete guide to estimating the cost to build an app in Singapore
7. Test Bedding Opportunity
With a cosmopolitan environment, Singapore is a mini version of the world and thus, serves as the perfect testbed for startups. It offers a great setting where entrepreneurs can easily improvise and test their products and services.
Moreover, Singapore is a very progressive country in terms of technology and infrastructure. This makes it very feasible for the startups to launch and evaluate the potential of their products and services before taking them to a larger market.
Final Words
With an incredible infrastructure, superior technology-driven industrial sector, business-friendly policies, outstanding worldwide reputation, and reform-oriented fiscal guidelines, Singapore has managed to achieve revolutionary economic growth. It has successfully emerged as one of the ideal places to seed a startup venture. The country offers a myriad of opportunities to entrepreneurs from around the world. With several programs dedicated to supporting foreign startups, Singapore is swiftly becoming a home to many triumphant international startup organizations.